Block
INNOVATIVE RECOVERY TECHNOLOGY
Trusted and Approved By Elite Athletes
Train Harder.
Recover Faster
Maximize Your Performance
Exclusively when you shop with us
Netflix
Forbes
Intel
CNN
T-home
Coca Cola
Mashable
Slide 1
Designed and tested in the United Kingdom by botthms founder Renaldo Bothma, a former professional rugby player for Harlequins and Namibia. Our Massage guns promote muscle relaxation and help to reduce muscle soreness after physical activity. They speed up recovery by improving blood flow to the affected area, increasing the oxygen supply and accelerating the process of breaking down lactic acid.
Trusted by ELITE ATHLETES
Slide 1
I can only confirm how great this tool is and how much it has assisted me in getting some much needed treatment and recovery after rehab sessions at home!
Professional Rugby Player
Slide 2
Great tool to use with my training. It really helps me with recovery
Slide 3
Hands down the best gun ive used. That achilles head is a game changer. Love the programming on the back helping you use it.🔥
Slide 4
I'm inlove with this botthms massage gun. I use it for pre workouts and after games to get back to full recovery
Trusted by PRO TEAMS
OFFICIAL MASSAGE GUN SUPPLIER
OF THE DHL STORMERS RUGBY TEAM
Slide 1
Our players are loving the botthms massage guns! They are extremly useful with recovery pre and post training. Great devices.
Slide 2
The massage guns have made a big difference with regards to player recovery. It helps them increase their abilty to train optially.
Slide 3
I'm inlove with this botthms massage gun. I use it for pre workouts and after games to get back to full recovery
Relieve soreness & pain of your back, calves, neck, and other main parts of your body that are normally overworked by extensive training and long hours at work. A massage gun helps to improve your blood circulation and have therapeutic benefits to the body. We all get stressed from daily life activities. However, failure to manage this stress properly could hurt your health over time. A massage gun could be a hack to successfully managing stress within the shortest possible time and in the most convenient way while getting the many other benefits attached to it.
Relax Muscles Anywhere, Anytime
Shopping Made Easy
FREE SHIPPING
12 MONTHS WARRANTY
30 DAY HASSLE-FREE RETURNS & MONEY BACK GUARANTEE
Warm-up's before fitness
Protect muscles
Relieve soreness
Relaxing after training
Home use
Massage on the go
Pain relieve after long hours at work
Easy to use
INNOVATIVE VISUAL RECOVERY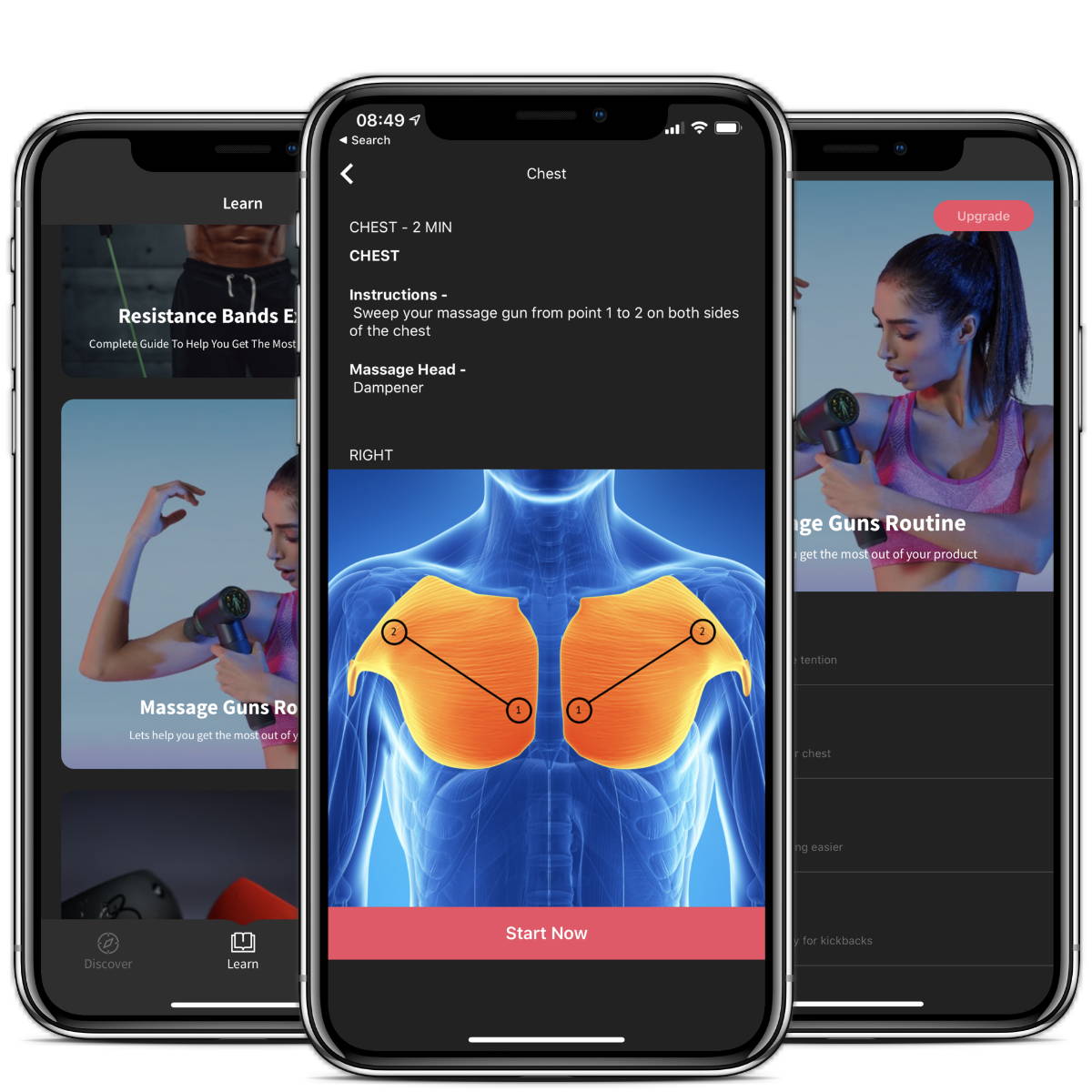 Download the app. Discover the possibilities
Get the best out of your products by downloading our free app and get access.